British Swimming has announced the qualifying times for its upcoming National Championships, set for April 18-23 in Sheffield. The meet will serve as qualification for the summer's World Championships in Budapest.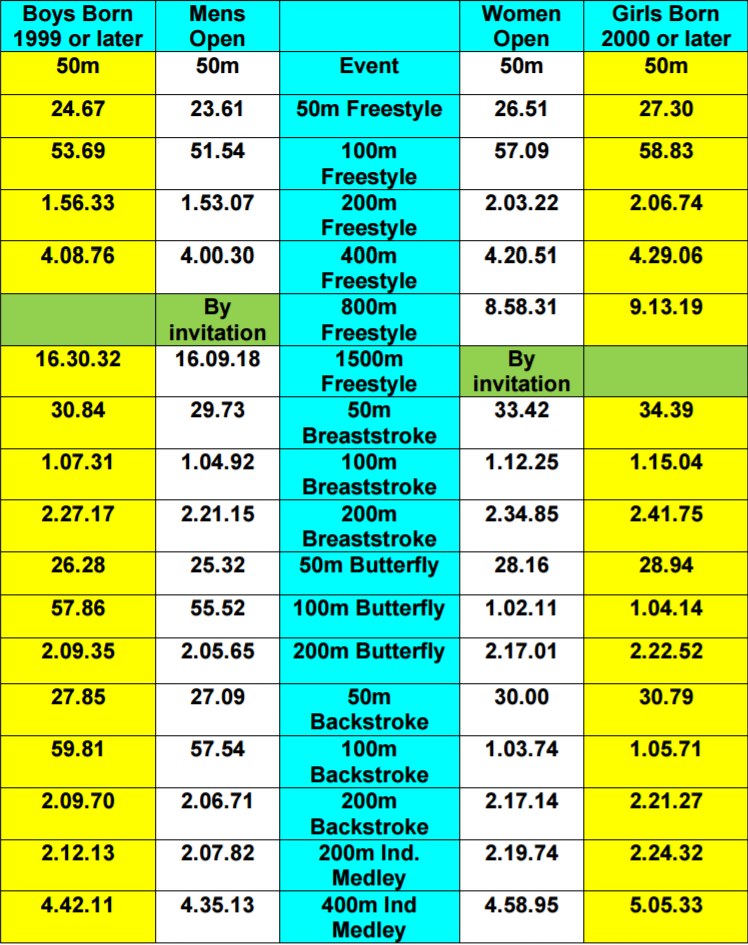 A handful of these cuts represent a slight drop from the cuts posted for last year's Olympic Trials, but more notable are two differences in setup. First, the eight events contested on the World championship level but not at the Olympic Games will all be swum in Sheffield. That includes the 50s of stroke for both women and men, the women's 1500 free and men's 800 free. Those non-Olympic distances are invite-only instead of having specific qualifying times.
Additionally, the meet will have slower qualifying standards for younger athletes (males born 1999 or later, females born 2000 or later). While British Swimming did not publicize a reason for these junior times, it is presumably to get more top-level racing experience for the swimmers who could populate the 2020 and 2024 Olympic Teams.
View full post on swimmingworldmagazine
Contact Swim.ae for swimming lessons in Dubai.
______________________________________________________________
Whatsapp number: +971 56 583 0067 (when sending whatsapp message pls mention code Swim12116)
Contact us : Fill in the form and we will get back to you asap.
Contact Trainer
______________________________________________________________
Swim.ae does all the relevant checks for you. All swimming instructors from swim.ae have the right visa and are fully qualified to train you.
Get in touch with us today, Private Swimming lessons are available in all parts of UAE.